AMPLA Smart Grid Initiative
The successful deployment of AMPLA's automation scheme has opened more business for RMS Electric/NOJA Power. AMPLA has installed 80 more NOJA Power OSM reclosers and more SMART GRID initiatives are on the way.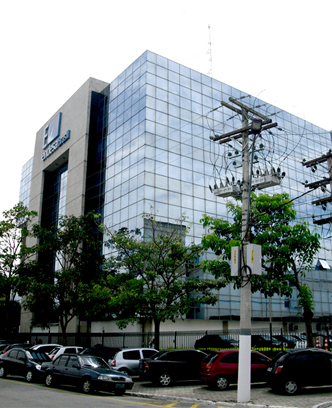 "Whether its 2 or 2000 reclosers, RMS Electric / NOJA Power work hard to ensure the best technical solutions are delivered to our customers and their requirements are achieved to complete satisfaction. The successful long term relationship of RMS and AMPLA, is one example of the many successful projects in Brazil" says Bruno Kimura from RMS Electric.
AMPLA Energia e Serviços SA distributes electricity to 66 cities in the state of Rio de Janeiro covering over 73% of the state territory which equals 32,188km2. Today AMPLA provides services to approximately 2.3 million customers. Over 99% of the residences within AMPLA´s region have access to electricity. Since the privatization of AMPLA, the company has invested about R$1.4 billion in quality development, growth and modernization of the power grid.
AMPLA is owned and operated by the Endesa Group, which is the largest Power Utility in Spain and has positioned itself as the leading electricity utility both in generation and distribution in the country.
After the initial presentations of the NOJA Power recloser product, AMPLA awarded RMS Electric with the changeover switch project. This project involved replacing two gas switches (installed in the front of AMPLA head office) with NOJA Power's OSM automatic reclosers which provided both advanced protection and remote communication capabilities.
Bruno Kimura from RMS Electric along with Oleg Samarski and Brian O´Sullivan from NOJA Power designed a simple and reliable changeover switch scheme using two OSM15 automatic circuit relcosers.
The principle of operation involves one recloser staying in a normally closed position, supplying electricity to AMPLA´s head office, while the second recloser stays in a normally open position isolating the load from the backup feeder. When the main feeder is lost, the loss of supply under voltage element (UV3) trips and the NC recloser operates to lockout. The same loss of supply triggers the Auto Back Feed Restoration (ABR) element on the NO recloser which will close and re-establish the supply to the load after a preset time.
Both units are integrated with AMPLA´s SCADA system through radios which allows for full remote control and monitoring. AMPLA´s automation engineers were very satisfied with the powerful capabilities provided by the DNP3 protocol implemented in the device and the flexibility offered from the TELUS configuration software.
All Protection, communication and automation capabilities used in this scheme, including the algorithms; Under Voltage (UV), Voltage Reclosing Control (VRC) and Automatic Backfeed Restoration (ABR) and hardware such as voltage measurement on all six bushings, are some of the standard features offered by the NOJA Power OSM Automatic Recloser Product range.