NOJA Power's advanced logic functionality enhances Automatic Circuit Recloser flexibility in distribution automation applications
The latest version of NOJA Power's Automatic Circuit Recloser Relay firmware increase the number of logic channels from eight to 32 enabling customers to implement a wide range of custom recloser and sectionaliser functionality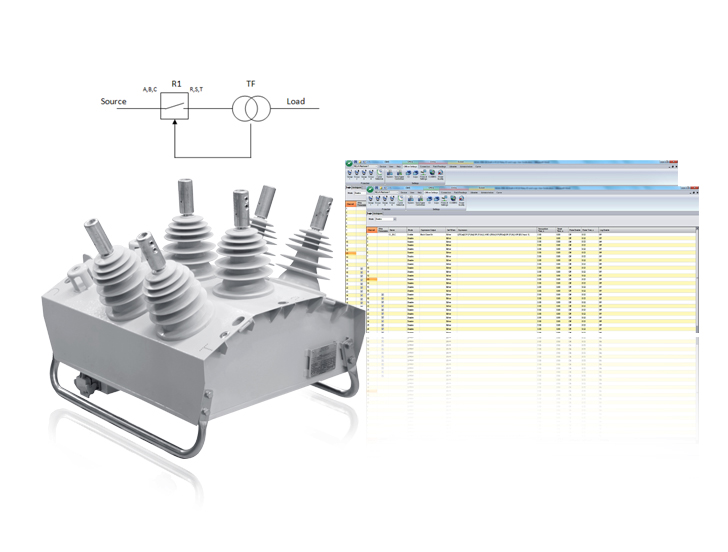 Electrical switchgear engineers NOJA Power today highlights the advanced logic functionality of its OSM series Automatic Circuit Reclosers (ACR or "auto recloser"). The advanced logic functionality meets the needs of utilities that wish to customise the operation of the ACR.
The ACR's advanced logic functionality allows customers to apply standard logic expressions such as "or", "nor", "xor", "and", "nand", "not" and "( )" combined with other variables such as "pickup", "open", "alarm", "closed", "status", "malfunction" or any general control to the ACR's Relay 1.12 firmware platform's extensive list of standard supervisory control and data acquisition (SCADA) points to customise operation of the ACR. In addition, customers can use the logic functionality to create their own SCADA points to further modify the operation of the ACR.
Customised operation through the use of the ACR's advanced logic functionality is developed and tested by utilities through NOJA Power's Control and Management Software (CMS)––a configuration tool used with the company's OSM range of ACRs and RC10 controllers––and then downloaded to the ACR via Relay 1.12 firmware for general operation.
Relay 1.12 also expands the number of logic channels available to customers from eight to 32. For additional security, channels 17 to 32 can be locked to prevent overwriting during the ACR's general operation. This feature is useful, for example, to enable a customer to assign a default set of tested and verified SCADA points for general operation of its ACRs to the locked channels. Utility staff can use the other channels to develop custom implementations safe in the knowledge that the general operation SCADA points can't be overwritten.
NOJA Power's advanced logic increases the flexibility of its ACRs in distribution automation applications. A key customer, for example, has used the feature to develop unique indicators for specific ACR operation situations. One customisation concerns a standard SCADA point that triggers an alarm when a Sensitive Earth Fault (SEF) is detected. The standard SCADA point causes the alarm to trigger when the SEF is detected, but resets the alarm when the SEF is cleared. The customer used the OSM series ACR's advanced logic to customise operation such that the alarm continued to operate (until acknowledged) even after the SEF had been cleared.
"Advanced logic and the increase in channels from eight to 32 has dramatically increased flexibility of our auto reclosers," explains Neil O'Sullivan, NOJA Power's Managing Director. "Utilities are now able to introduce customisation to extend the auto recloser's operation including interlocking, creation of custom SCADA points and enhanced automation through the use of logic expressions."
"The increased flexibility enabled by advanced logic will become even more important as conventional electricity distribution networks are replaced by smart grids," adds O'Sullivan.
Utilities can configure NOJA Power's ACRs as conventional auto reclosers, as sectionalisers or to function as either device depending on the operational situation. The OSM series ACRs benefit from the use of a vacuum interrupt and solid dielectric insulator instead of the environmentally unfriendly oil or sulphur hexafluoride (SF6) and a stainless steel enclosure that forms the only solid dielectric unit with controlled arc venting on the market. The controlled arc venting design is in accordance with the requirements of IEC62271-200 Clause 6.106 and Annex A. The OSM series has also been fully type-tested by independent laboratory KEMA in the Netherlands to ensure long life and reliability under the harshest environmental conditions. (See "About the NOJA Power OSM series")