NOJA Power Releases New Mounting Bracket
Compatibility with Legacy Style VT & Recloser Installations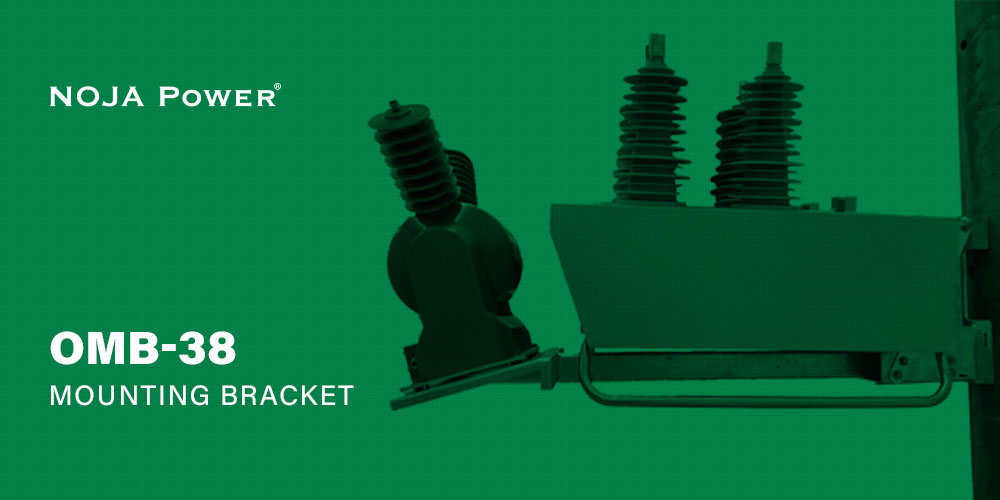 22 October 2019 – Australian Switchgear Engineering firm NOJA Power today announce an augmentation to their suite of mounting options for their OSM Recloser system. The OMB-38 mounting bracket provides compatibility with legacy recloser systems where the auxiliary voltage transformer is mounted on the recloser itself, providing a simple mechanical replacement for failing field assets.
Enabled by the lightweight design of the OSM Recloser, the new OMB-38 mounting bracket provides installation flexibility for electrical engineers. When using the OSM Recloser as a normally open tie point, the new mounting bracket allows for installation of a voltage transformer on both sides of the open breaker. With this application in place, auxiliary supply is guaranteed to the recloser, irrespective of network switching parameters as long as one side of the breaker is energized.
Figure 1 – OMB38 Mounting Bracket with VT installed on the outside of the OSM Recloser
The OMB-38 joins the list of mounting bracket permutations for the OSM Recloser System, alongside options for C Clamp, concrete pole, combined VT and Recloser options and side mount or substation mounting arrangements. With a global installation base in 92 countries of over 60,000 units, NOJA Power have an adaptable installation method for any application.
"With a large percentage of today's customers using live line techniques to install and maintain our equipment, having all equipment installed on one side of the pole allows live line crews to approach the other side of the pole as a clean side to conduct their work safely," reports NOJA Power Group Managing Director Neil O'Sullivan.
To find out more information on the new NOJA Power OMB-38 Mounting bracket for the OSM Recloser system, visit www.nojapower.com.au or contact your local NOJA Power Distributor.