How Emerald PUD Improved their Network Reliability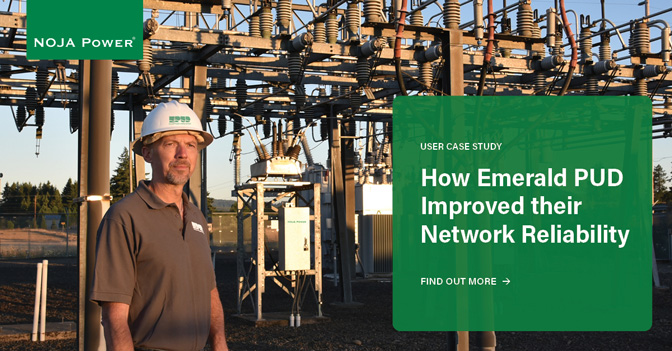 Emerald People's Utility District of Eugene, Oregon, proudly serves 22,000 customers. Among the challenges of network operation in a highly forested area, Doug Barab, System Engineer at EPUD, has successfully completed a reliability program over the last 6 years, upgrading line reclosers and substation circuit breakers. Like most senior engineers in utilities of these sizes, Doug's responsibilities span technical and managerial considerations, everything from electrical systems design, to budgeting, leadership, and even IT technical support. Throughout this project, Doug has worked with NOJA Power to deliver switchgear solutions for his challenges.
NOJA Power's Martin van der Linde sat down with Doug Barab to discuss electricity network reliability in a US public Utility District, along with their selection process and the applications that NOJA Power's OSM Recloser fulfils on their network.
"Congratulations to Doug Barab for what he has managed to achieve in terms of reliability improvements for the customers serviced by Emerald PUD," reports NOJA Power Group Managing Director Neil O'Sullivan.
To get your copy of the interview, you can access it at the following location: