Multi Master SCADA, Directional Power and IPv6 Communications for RC10/RC15 Recloser Controllers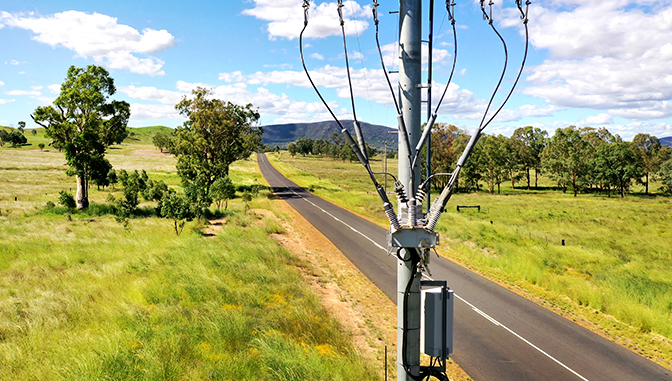 08 September 2020 – After successful field trials, NOJA Power today announce the global release of their Relay 1.25 Firmware for the RC10 and RC15 Recloser Controller Platform. Available as a complementary optional upgrade, this new release provides Multi Master IEC 60870-5-104, ANSI 32 Directional Power and IPv6 communications functionality to OSM Recloser users.
The firmware, updated application software and release documentation can be accessed at the NOJA Power secure website.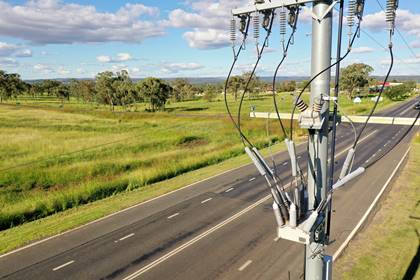 NOJA Power OSM Recloser Installation
These feature augmentations to the RC10/RC15 unlock new applications for the OSM Recloser system, including improved remote-control performance in areas with intermittent SCADA coverage. Likewise, the inclusion of Directional Power protection ensures that the OSM Recloser maintains its capability as a standalone Distributed Generation connection system. Combined with the devices' included standard ROCOF, VVS and 61850 capability, the OSM Recloser has been used in many distributed generation projects providing a highly cost-effective connection solution. The integration of these features remain within the core directive of NOJA Power, to provide integrated switchgear solutions, with the commercial benefits of greatly reduced commissioning costs being afforded to engineering project delivery organisations and capital asset operators.
"The release of V1.25 of our firmware that is backwards compatible for our complete range of RC10 and RC15 controls demonstrates our own ongoing commitment to value add to our existing customers install bases of our products," reports NOJA Power Group Managing Director Neil O'Sullivan. "The multi master SCADA support allows customers to develop two completely separate control rooms monitoring and controlling a single device that is on many of our customers agendas today to develop their capabilities and redundancy in their systems to better respond to disaster recovery and business continuity crises.  Directional power is in response to the increased renewable energy being connected to the distribution grid, and our recloser is an economical solution to be the connection point for this distributed generation. IPV6 supports the increased security and connectivity demands of our customers."
NOJA Power is committed to continuous research, development and innovation within our switchgear products. The release of the Relay 1.25 firmware is the culmination of months of effort and field trial evaluation. To find out more about how NOJA Power can help you improve your distribution network reliability and save your organisation costs, visit www.nojapower.com.au or contact your local NOJA Power distributor.