NOJA Power Project Development Manager wins IEEE Queensland Outstanding Young Professional Award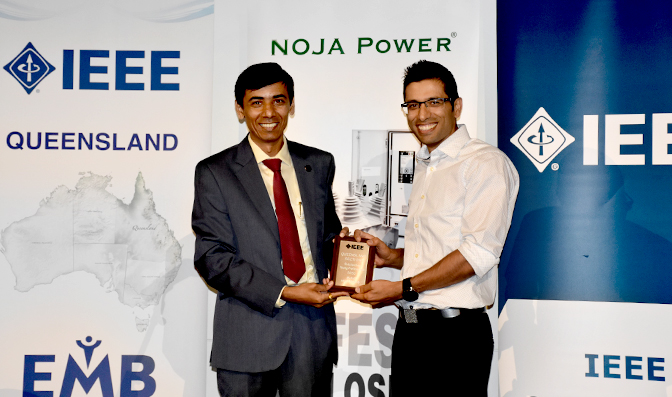 24 November 2020 – Australian Engineering firm NOJA Power today congratulate their Project Development Manager Dr Mehdi Mosadeghy on winning the IEEE Queensland Outstanding Young Professional Award.
The Outstanding Young Professional Award is presented to exceptional young engineers who have demonstrated significant accomplishments in their career. Many recipients of this award have gone on to make major contributions to the electrical and computer engineering fields and hold noteworthy positions in academia, industry and government.
Dr Mosadeghy's most recent contributions are the project management of NOJA Power's Synchrophasor ARENA project, Australia's first grid scale deployment of Synchrophasor technology. This project involves multiple stakeholders from Industry, Government and Academia, and recently won an Australian Engineering Excellence Award in the Queensland division.
"We are proud of our investment in the education of our next generation of engineers through our cadetship and PhD scholarship programs," reports NOJA Power Group Managing Director Neil O'Sullivan, "and the recognition of Dr Mehdi Mosadeghy as an outstanding young engineer by the IEEE Qld Division is both very deserving for Mehdi and satisfying for the company."
For more information, contact NOJA Power at www.nojapower.com