Modbus, IEEE Curves and Upgraded Smart Grid Automation released for NOJA Power RC10/15 Controllers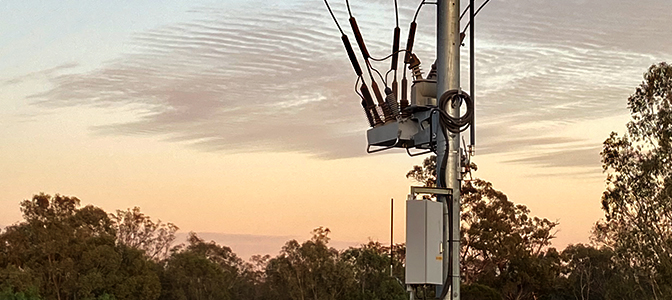 27 January 2021
NOJA Power have launched their new Recloser Controller firmware version 1.26.0.0, providing a suite of upgraded functionality available to all users of the RC10 and RC15 Recloser Controller platforms.
This new firmware version is available as an optional upgrade to all devices in service.
Relay 1.26 brings a suite of new features, including the IEEE and U type Time Current Curves, Modbus SCADA protocol, DNP3 Multi Master, and upgrade to the Smart Grid Automation (SGA) engine, and an enhancement to the Live Line Sensitive Earth Fault operating ranges.
"NOJA Power's R&D team schedules four new firmware releases per annum that continues to ensure our existing install base, as well as new products, remain at the forefront of technology" reports NOJA Power Group Managing Director Neil O'Sullivan. "This new firmware release that is backwards compatible with our entire RC10 and RC15 install base is available to all users to realise further value in their NOJA Power installations."
The IEEE Time Current Curves inclusion in NOJA Power's OSM Recloser product allows users of North American design standard networks to integrate the OSM Recloser product in their protection schemes with no modifications. It also allows for legacy Recloser devices to be replaced with the modern OSM Recloser without requiring new protection settings design.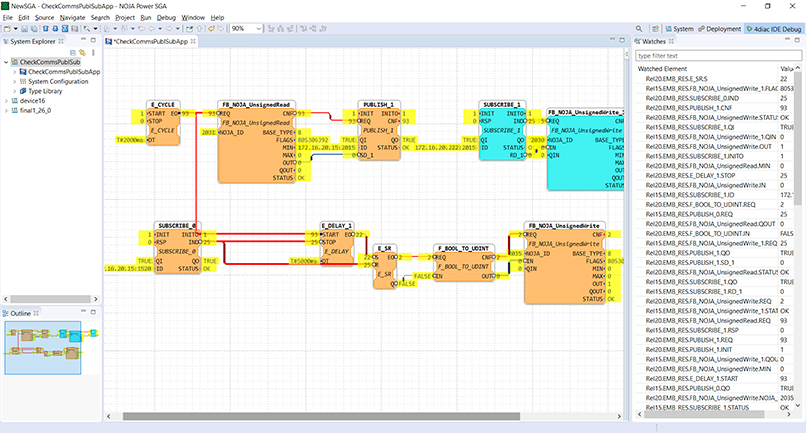 NOJA Power SGA (Debugging and Monitoring)
The incorporation of the Modbus protocol to the RC10/15 platform allows for integration of the OSM Recloser product into existing Modbus SCADA implementations without the need for protocol converters. Comprehensive documentation of the Modbus protocol implementation is available from NOJA Power.
In another augmentation to the communications capability of the RC10/15, Dual Master DNP3 has been implemented. It joins the existing multi-master implementation for IEC60870-5-104 and IEC61850 within the Recloser Controller system.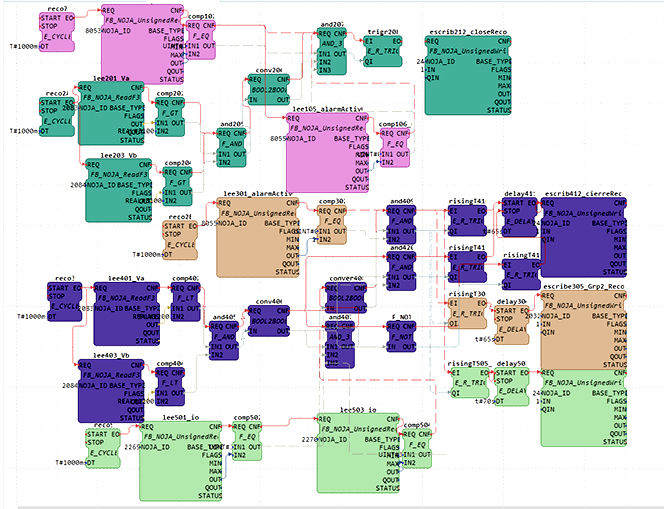 NOJA Power SGA (Multi-Device)
Further enhancements include the upgrade of NOJA Power's SGA system. SGA is used to develop custom applications for installation into the NOJA Power RC10/15 controller to achieve automation and communications functions. The additions include new datapoints for Power flow direction, new function blocks and an upgraded Integrated Development Environment (IDE) for designing SGA applications. SGA is available today as a complementary download for all users of the NOJA Power RC10/15 or RC20 Recloser controllers.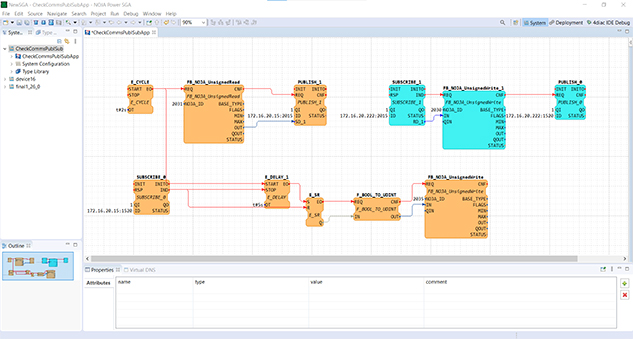 NOJA Power SGA (Publish-Subscribe)
Firmware updates can be executed using NOJA Power's Firmware Update Utility software package, which manages versioning and coordination of all firmware versions. Alternatively, an update can be executed via USB Flash Drive loaded with the firmware. The flash drive update files are available from the NOJA Power Secure Site or your local NOJA Power Distributor.
For more information, contact NOJA Power at www.nojapower.com